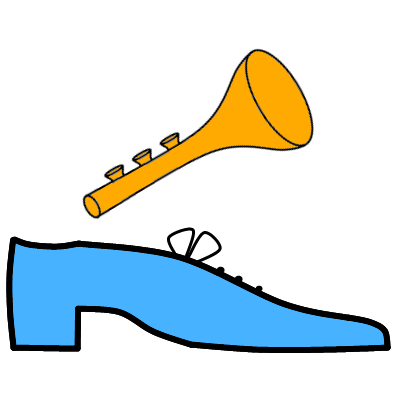 'Shoehorn' is a Bootstrap v3 based theme that has many innovative features:
Accordion block regions.
Bespoke copyright statement.
Bespoke login page message.
Docking.
Compact navigation bar option.
Course tiles option.
Dynamic and customisable footer menu.
Dynamic social icons sign with correct icon colours.
Fixed navigation bar option.
Footer blocks.
Front page slider that can be disabled on mobiles / tablets reducing bandwidth.
Image bank for storing images that you can use anywhere on the site.
Individual control over: front page slides, marketing spots and site pages with:

'Draft' / 'Published' state.
'before login', 'after login' or 'always' visibility.
Set specific language only visibility.
Intelligent home footer link that goes back to the most appropriate location.
Login page changing background images option.
Marketing spots.
Messages menu.
My courses menu option with allocated dynamic icons.
Page bottom blocks.
Site pages that you can customise with your own content.
Slider navigation of course content with the 'One section per page' course layout setting.
Social icons with dynamic signpost if desired.
Syntax highlighting on content if desired.
Transparency control of front and other pages.
I hope that you enjoy this theme,
Gareth J Barnard - About.me - Moodle Profile - Google+ - LinkedIn - Twitter - Website